Monitor your Internet service and provider in 3 easy steps
Is Spectrum down? Is my Internet provider down? Is the Internet down?
Outage sites and running a speed test won't tell you if problems are with your provider.
Free software automates Internet connection testing. Shows if problems are local or with your provider!
For Home and Business
Step one
Pick your operating system
Windows 7, 8, 10 and 11

Linux agent download

Raspberry, Pi, ARM

Go to step 2.
Step two
Get the free software
Download the software

Save it on your PC/Server

Confirm download

Go to step 3
Step three
Install software
Follow provided steps

Complete the installation

Software is monitoring

Data starts showing
Are you tired of constantly experiencing slow or dropped internet connections? Do you want to ensure that your internet is performing at its best at all times? Monitoring your internet connection is crucial to ensure that you have a smooth and reliable online experience.
An Internet speed test alone won't tell you what's really going on with your connection or provider. Are the problems at your location or with your ISP? Our free software automatically gathers facts about provider problems.
Track how your Internet connection and provider are performing. Optionally receive alerts to problems such as outages and low speeds with historical facts and proof of problems. Perfect for monitoring home/business, websites, security systems, TeleHealth, anything Internet connected, and alerts.
Can anyone call out? Is the security system connecting with central? Now you'll always know.
Why should you monitor your service?
Wide scale outages are well reported but how is your neighborhood doing? Use OutagesIO just to know about local problems, to be informed. Use it to automatically gather information about problems to get help from your provider or to compare with neighbors or to make a case for better services. Many of us work from home, use it to show your employer that you were not goofing off but suffered an Internet outage.
These are just a few reasons to use our free service to monitor this costly service. You might have your own.
Compare FREE Community and $4.00 Extended reports
Overview dashboard 

Our Community level reports solve most Internet connection issues at no cost. It shows when, where and with whom outages occur.
Our forums are always there to help you.
Click image for larger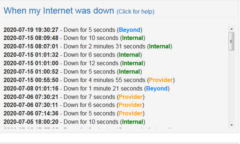 Dynamic DNS (DDNS)
Community includes free DDNS (Dynamic DNS) for everyone and can be enabled for any agent.
No need to remember changing IPs, just click on the convenient URL in your agent dashboard.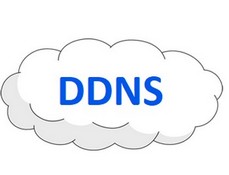 Automatic speed testing
Extended reports add speed testing. The agent will  automatically run speed tests when  detecting slowdowns due to latency and short occasional speed tests.
The agent will also run a constant baseline to compare against and send alerts to low speeds if enabled.
Click image for larger graph.
Historical / trends
When Extended reports are enabled, a new menu becomes available which goes well beyond the 50 events limits in the community dashboard. The ongoing historical data for this location helps members drill deeper for clues and trends that help the decision making process.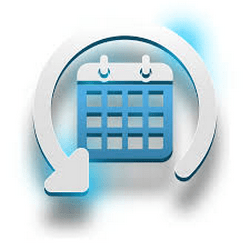 Flexible notifications
Another Extended reports feature lets you customize alerts and notifications as you want them. Flexible notifications allow various options and combinations that suit each locations requirements. Notifications can be email and/or dashboard alerts and SMS for Enterprise.
Enable security scan
Automatically monitor for unauthorized open ports or things that become unreachable like web servers and other devices. This Extended reports option continuously checks locations where agents are installed and alerts to any problems.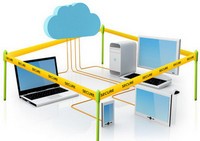 Community
For home/business
Free! Helps most consumers find problems

Share reports with anyone on social media

Help is always available in our forums

Automated Internet outages tracking, logging

See when and where Internet outages occur

Tracks total downtime

Shows details of the last 50 Internet outages

Windows, Linux, Raspberry, ARM, Openwrt

Free DDNS (Dynamic DNS)
Extended
More data and features
Adds automated speed testing with alerts

Flexible email and dashboard alerts

Full control of notifications and alerts

Automated firewall ports security scan

Overall network stats and most hops down 

Pings, hops, outages, speed tests history

Historical details for up to a year

Speed test history shows trends

Monthly or yearly subscription options
Mix software and hardware agents as needed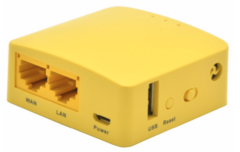 Use our free Internet monitor software or our optional hardware agents that runs the same software while adding a number of additional features. These are a one time cost and easier to work with because everything is built in. They operate 24/7 using less than one amp of power and are self updating. Monitoring is consistent and non stop unlike a PC or server that may be rebooted or turned off accidentally.
Monitor remote locations like customer premises, remote equipment rooms / cabinets and much more.
Connect a camera – A quick and efficient way to add a remote camera to check in on things
DNS server – Use the built in DNS server instead of your providers and keep your browsing information private
Wireless / Wifi / 4G / 5G monitoring – Ever wonder how your mobile hot spot is doing? Now you'll know
Multi element environment monitoring – Get alerts to overheating, cold snaps, humidity and much more
Remote Access Service – RAS gives you secure, encrypted access to remote networks without opening firewall ports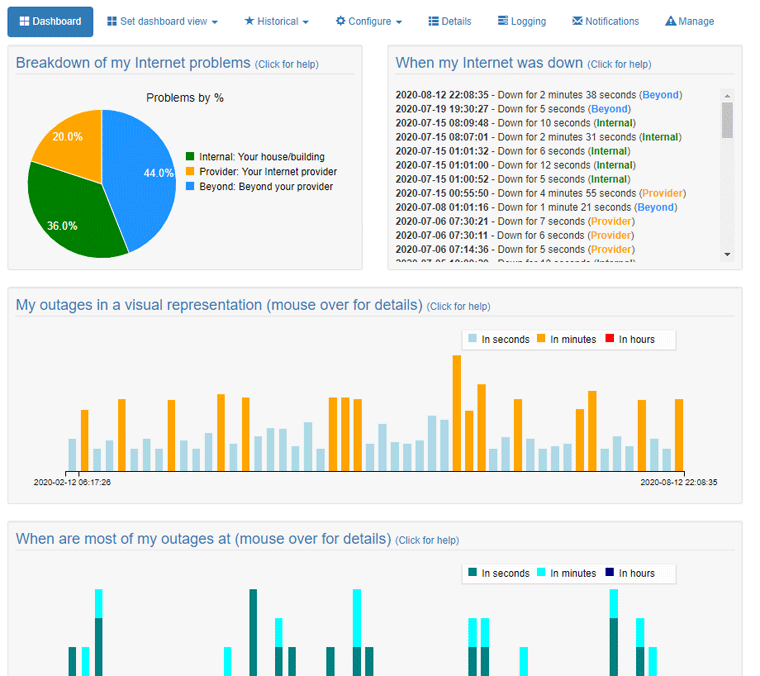 The OutagesIO dashboard is your personal control panel to monitor your Internet outages.
How does OutagesIO find your Internet problems?
First, our software agent gets installed on a PC/server at your location or you use our optional dedicated hardware agent.
Once running, the software automatically finds and tracks Internet connection issues. Your OutagesIO control panel is reached using a PC/mobile and shows all disconnections and where Internet outages are happening with optional alerts.
We break it down into graphs and charts showing if the downtime is at your location, with your Internet provider, or even beyond.
An optional Extended reports upgrade adds historical, flexible notifications and other features.
End the mystery of Internet problems!
How do you know if you are experiencing an Internet issue today or if the service you're trying to reach is down? As a gamer, do you know if steam is down or if your provider is experiencing problems? Is Facebook down? Or is Instagram down? Maybe you click to watch a video only to wonder "is YouTube down or is my ISP having an issue?".
Maybe you are experiencing WiFi outages but how do you know for sure? How often are you asking "is there an Internet outage near me?" but cannot confirm local problems because outage sites report only large outages. Are others in your area experiencing Internet problems today? If neighbors use the service too, you'll know when problems are neighborhood wide.
Our hardware agent lets you switch between wired and wifi connections, allowing you to monitor WiFi, LTE / 4G / 5G.
Enable the automated WiFi speed test and see how your wireless is performing.