During this pandemic, people are counting on this important resource.
Providers may not be aware of weak points in your neighborhood but outagesio.com can find them.
No more finger pointing or excuses, both consumers and provider see the facts that tell the story.


Shows problems, low bandwidth, sends disconnection alerts and much more. 



 Windows and Linux
Do

wnload Our FREE

Agent

For Windows 7, 8 and 10, Centos7/8, Debian7, Ubuntu, ARM such as Raspberry, Tinker Board and  others. Pick your flavor and start troubleshooting your Internet connection now. 
Always On Monitoring
Optional Hardware Device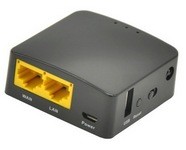 Save power, leave on 24/7! Self-updating, best reports possible. One time purchase of $49.95 (on sale) $29.95 then use with our free service. Adds free DNS server and webcam option.
See extra benefits