How reliable is your Internet service and provider?
Our free software monitors the Internet service with alerts, facts and proof of connection issues causing downtime and slow speeds.
For Windows 7, 8, 10, Centos 7, 8, Debian 7, Ubuntu, ARM (Raspberry, Tinker Board, etc.). Optional hardware agent available.
Our

FREE community version

with basic tracking details solves most problems.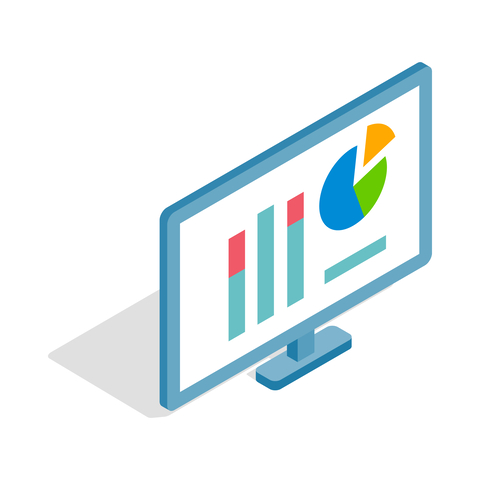 Some of the benefits of using OutagesIO:
Monitor any Internet service and provider for facts/proof of reliability.
Run automated speed testing with alerts to slowdowns.
Track ongoing trends with highly flexible email or dashboard alerts.
Check web/application servers and devices for bandwidth and

accessibility

.
Auto scan for unauthorized or accidental open firewall ports for network security
Enterprise user? Click to monitor multiple locations with volume discounts, more features
Customer Spotlight:

Keeping remote workers connected with OutagesIO.

We wanted to hear how our customers use OutagesIO to monitor their Internet connections, so we reached out to  411 Locals, a digital advertising agency to learn more.

They specialize in local search engine optimization (SEO), web design, and online marketing solutions for small and medium-sized businesses throughout the United States, the Philippines and other areas.
End the mystery of Internet and network connection problems
Is the Internet down? Or is it my network connection?
How do you know if you are experiencing an Internet issue today or if the service you're trying to reach is down? As a gamer, do you know if steam is down or if your provider is experiencing problems? Is Facebook down? Or is Instagram down? Maybe you click to watch a video only to wonder "is YouTube down or is my ISP having an issue?".
Maybe you are experiencing WiFi outages but how do you know for sure? How often have you found yourself asking "are there any Internet outages near me?" but cannot confirm local problems because outage sites report only large outages. Are others in your area experiencing Internet problems today? If neighbors use the service too, you'll never again wonder if you are the only one experiencing the problems in your neighborhood.
Our free community level can help anyone suffering from Internet disconnections, outages, and low bandwidth. It removes many unknowns of Internet problems by showing what your connection is doing at all times and with facts, proof, even alerts.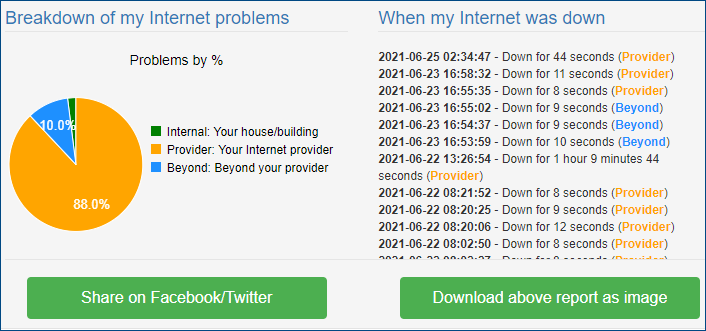 Testimonials
"After a frustrating few weeks of calling customer service, getting told to reboot my modem & router, everything is fine for a while then the cycle repeats.  Then I stumbled across Outagesio.com. I loaded the software agent on my wife's laptop, changed settings so it stayed on when she closed the cover, and started gathering data. Sure enough, outagesio.com pointed right to ISP dropping out."
Testimonials
"…in the end, we switched ISPs and the problem is resolved, as proved by outagesio.com monitoring! Thanks again for such a helpful tool, and the great support. I'll be sure to recommend the service to others."
Testimonials
"While the software agent is great, I know that the hardware agent will be well worth the money, especially when my wife keeps turning off her laptop! 🙂"
Testimonials
"When the tech came yesterday, I showed him a printout of our outages monitored by outagesio.com – he was impressed and could definitely SEE that we had something wrong. He replaced some equipment and now we're running smoothly again."